Online Gallery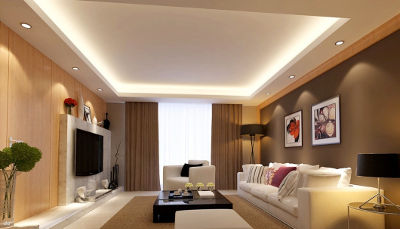 Cove lighting and recessed lights. Separate controls to ensure a perfect TV watch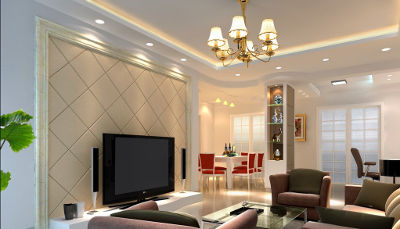 Newly created ceiling cove space for lighting, to ensure a perfect backlight when watch TV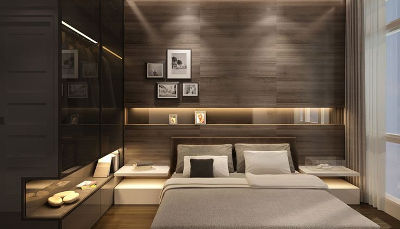 Ceiling dropped to create space for indirect lighting, millwork incorporates LED strip channels.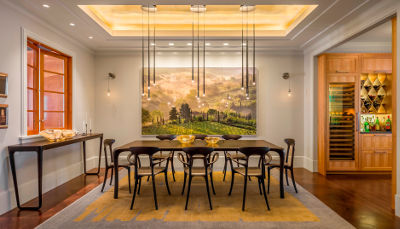 Turn up table ceiling created to enclose LED strip channels, to accent different color's shades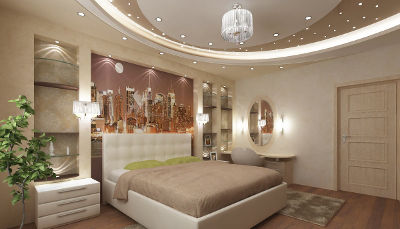 This ceiling combines three sizes of recessed of LEDs, and a flexible LED strip channel, all controlled by an integrated Smart Lighting Controls Program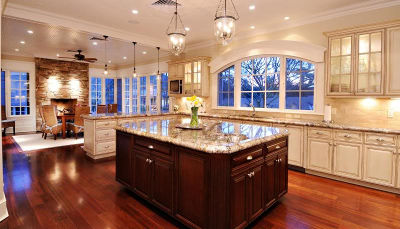 All the light fixtures are new and all recessed lighting are LED retrofit trims. Undercabinet lights have been replaced with linear LED fixtures. All the lights are dimmable.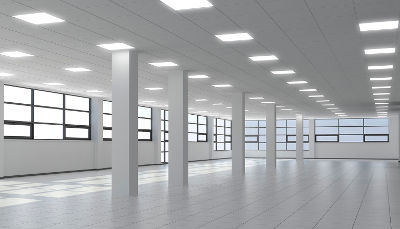 New Classroom Lighting, integrated in an existing Smart Lighting Control Program. All 4x4 fluorescent fixtures have been replaced with LED ones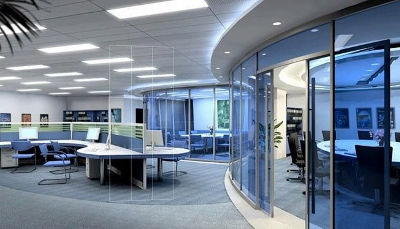 Open Offices. Newly 2x4 LED fixtures have been replaced the fluorescent ones. Conference rooms, have recessed accent lights and cove LED strip channel for indirect lighting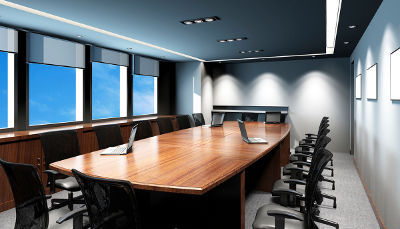 Building Association And Engineering Conference Room. Newly remodeled, this penthouse, has motorized window shades, recessed accent lights along the walls, an LED strip channel contours middle ceiling. A Smart Lighting Control Program integrates all lighting and shades controls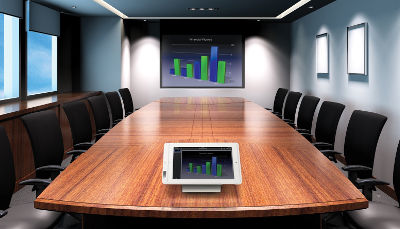 Building Association and Engineering Conference Room. Newly installed a retractable screen projector and a retractable projector, wireless controlled.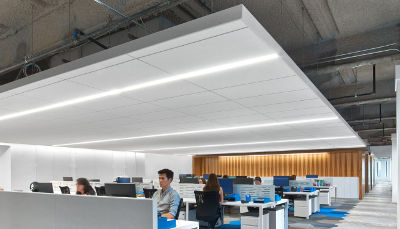 Loft Offices, newly created in an ex industrial space. Direct and indirect lighting provided by Aculux Brand Lighting Systems, using exclusively LED as main lighting source.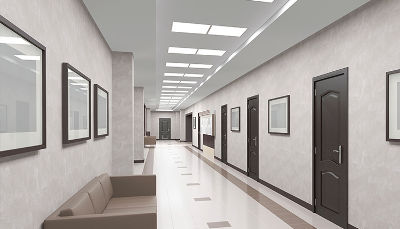 Offices Hallway/Gallery, newly renovated, replaced the old fluorescent 2x4 fixtures with 2x2 LED ones. Programable contactor controlled, after hours and in holidays, lights are off.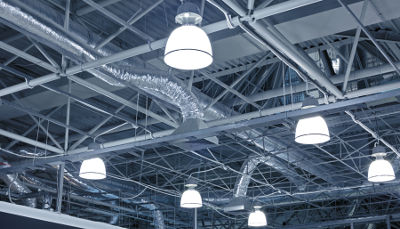 These high bay down lights fixture uses high efficiency LED bulbs 100 lumens/watt. Today, more and more of these type of fixtures are used in different areas like gyms in schools or public ones, cutting down energy consumption up to 60%.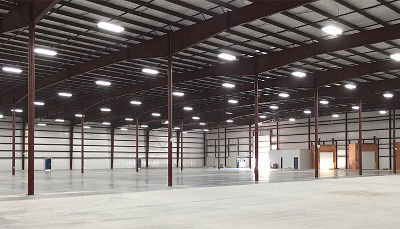 This warehouse is a garbage management company property, where 2xT8 fluorescent fixtures have been replaced with high efficiency LED T8 retrofit lamps.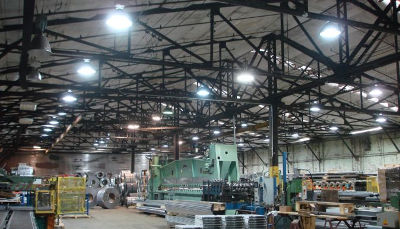 Newly high bay down lights fixtures have been repositioned accordingly with owner request. Next step, remove and recycle old shut off light fixtures.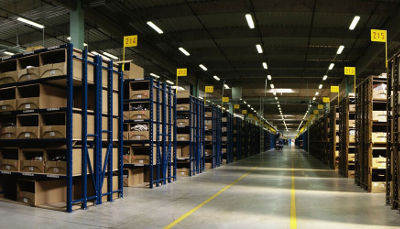 Warehouse upgraded to newly T8 LED retrofit in old T8 fixtures.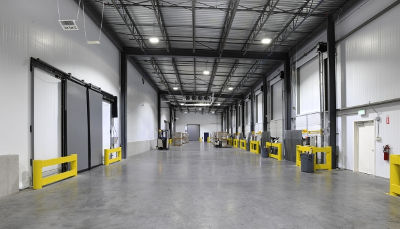 Cold storage warehouse, upgraded lighting to the newly LED high efficiency fixtures, that have no influence in temperature changing when they're ON, like old sodium discharging lamps.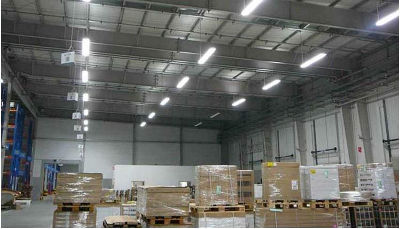 This packing warehouse uses newly installed LED T8 high efficiency fixtures, providing a safety and healthy lighting, proven to alleviate workers fatigue and reducing working errors and safety accidents.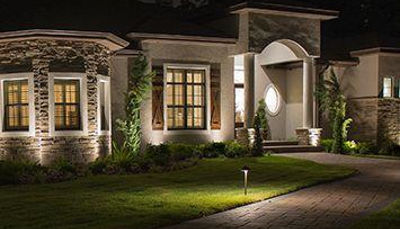 Landscaping controlled by photocell, flood lights for the pathway and accent up lights next to the home walls and entrance.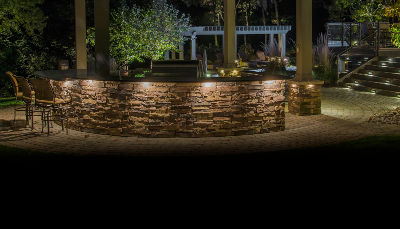 Stairway down to the patio level controlled by photocell, sitting area and outdoor grill surrounding lighting, are manual controlled.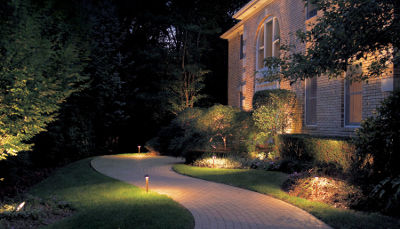 Combined landscaping lighting, pathway and accent lights, controlled by photocell, optional, manual over-controlled.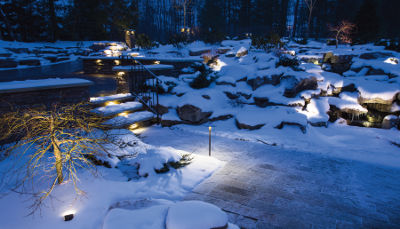 Most people turn the landscape lighting off, during the winter, having no idea what gorgeous view can be seen starting at sunset.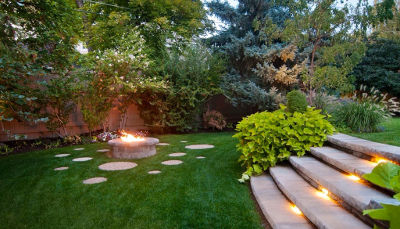 Back yard patio accessible by LED lighted stone stairs, photocell controlled.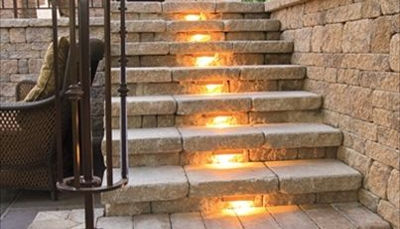 Double level patio, stairway lighting solution.
Lutron expands its control devices, to control almost everything in a residential, and right now, is the most affordable control center for any home or condo, controlling from a simple ceiling light or undercabinet lighting, to motorized shades and ambient temperature.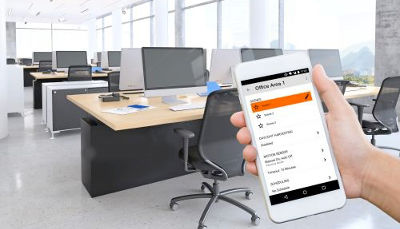 Flood lighting and spot lighting now controllable from your phone using manual on/off, scheduled on/off, or automatic mode on/off using daylight sensors. All lighting fixtures must be dimmable.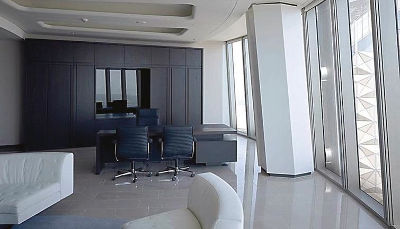 This device name is "Daylight Harvesting Sensor". This combine "Occupancy Sensor" with "Photocell Sensor". Keeping a specific brightness, adjusting lumens level, this device keeps the lights off in days when nobody is in the building.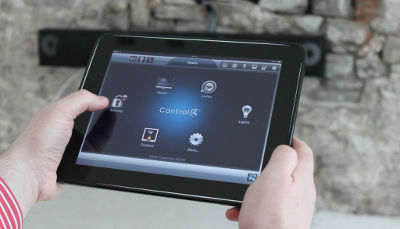 Talking about Lutron, this is the device that can complete control your house, condo or office. Starting from lighting, thermostats and motorized shades, to alarm system, audio surround system and security cameras. Compare with "Cassette Wireless" that starts from $500, "Control 4" starts from $5,000. But both systems are worthing, doing exactly what they say.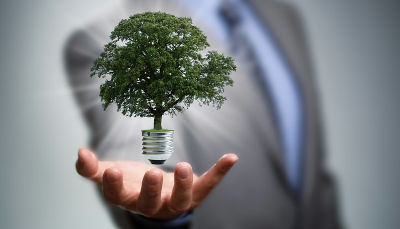 Halogen and xenon in residential lighting provide a warm, outstanding spot lights or flood lights. But today, these are known that contribute to the Global Warming.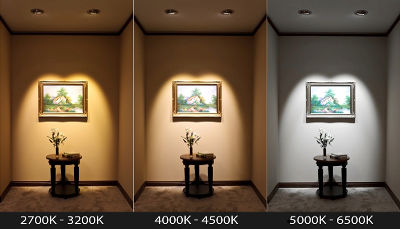 Most of the people don't want to switch to LED, because they don't like the color (K). We can make a switch to LED possible, without K (temperature light) to be affected. Making our contribution to Saving The Earth.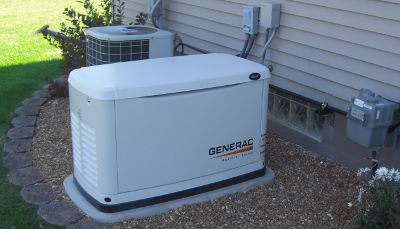 Residential, 9kW, just to back up: sum-pumps (2), AC unit, furnace, garage door and first floor lighting. Later we were called to add security system and internet modem and router. Fueled by residential gas line.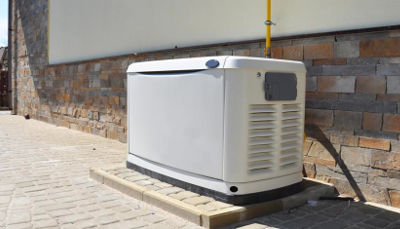 Residential, 9kW, is backing up the essentials in this residence like: sum-pumps (2), AC unit, furnace, refrigerator, freezer, garage door and first floor lighting. Fueled by residential gas line.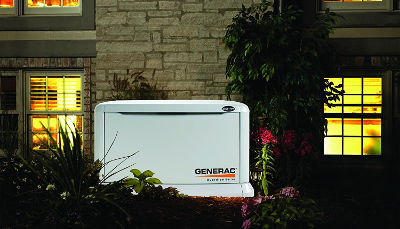 Residential, 22kW, is backing up the whole 100A electrical service. Fueled by residential gas line.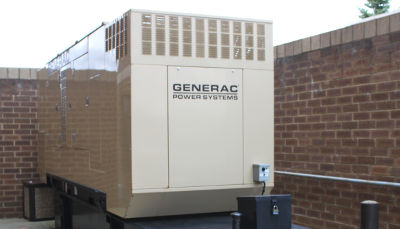 Industrial, 175kW, replaced an old 150kW. Power upgraded for this industrial manufacture. Fueled by diesel.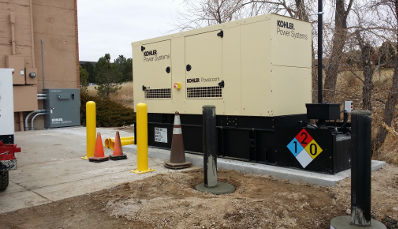 Industrial, 150kW, newly added to back up power for this industrial manufacture. Fueled by diesel.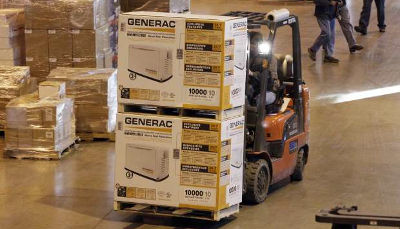 I was in an upstair office, when I saw my purchase going to the loading deck.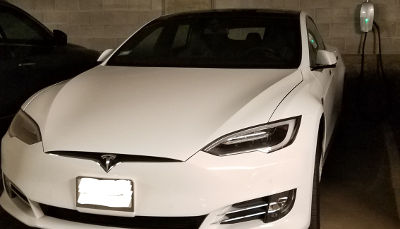 19 stories building, residential, run power from floor 12th to 4th, to designated parking space.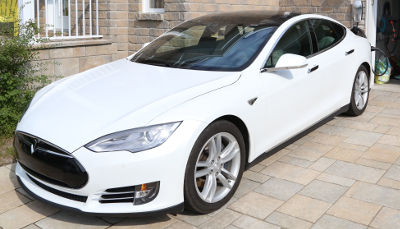 Residential outdoor water proof charging system. Inside the garage, are other 2 EV with their own charging system.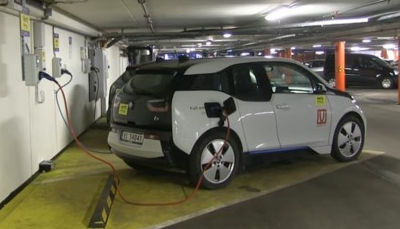 Multilevel public parking, commercial grade EV charger systems.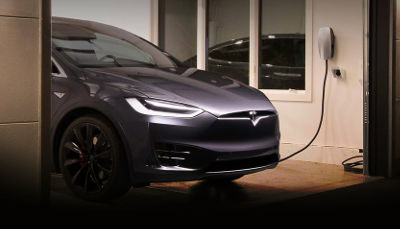 Residential indoor Tesla charging system.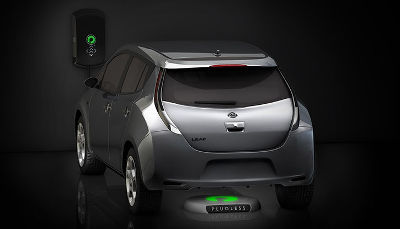 Newly wireless charging systems require underground power run to the charging pad.
The newly BMW i3 Super Fast Charging System. Yes, we wire this one too.
Bose speakers, surface mounted, with two incorporated sub woofers in mill work.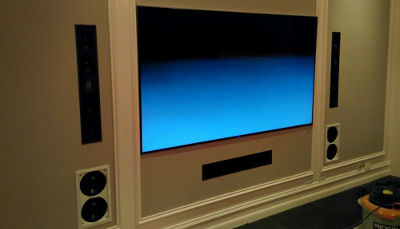 This is a conference/presentation room in an offices building. Lighting dim automated when TV is turned on. A master cable was run to the back of the room, for easy connection of a computer or laptop.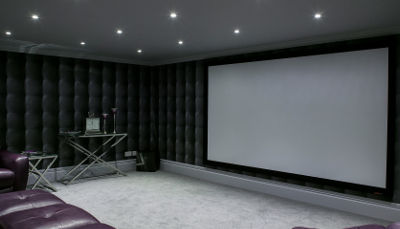 Entertainment with an Epson Cinema projector. All the speakers are behind insulation panels. Lighting by us, also.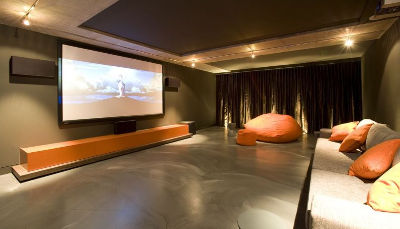 Basement with floor and walls made of painted concrete. Floor is radiant. Audio made 3.1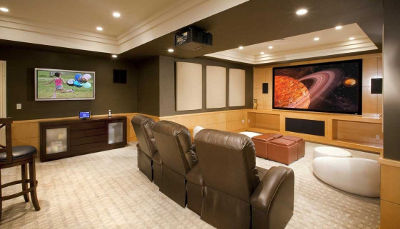 Single audio system that may be connected to the projector or TV. When one of them has audio on, the other one runs images on mute.
Multidirectional surface mounted speakers are the alternative to where recessed in wall/ ceiling speakers is not possible.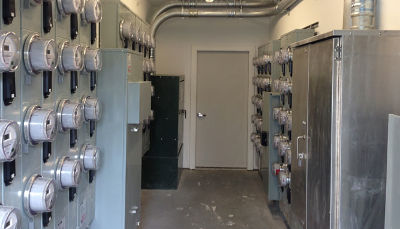 7 story building with 70 apartments electric vault room, in Evanstone, ILL. Electric Services: one of 6000A/1∅, and one of 200A/3∅.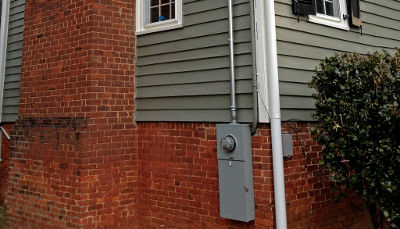 Upgrade residential electric service from 100A (abandoned one but later completely removed) to 200A.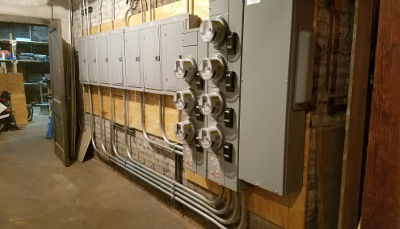 6 apartments building electric service. Old fuse boxes have been removed, to install new main disconnect, meters enclosure and new 100A each electric panels, 6 for apartments and one for public.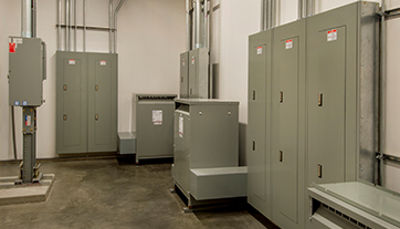 High-school service and distribution vault room. High voltage dry type transformers are installed for lighting, elevator, and 2 lab classrooms.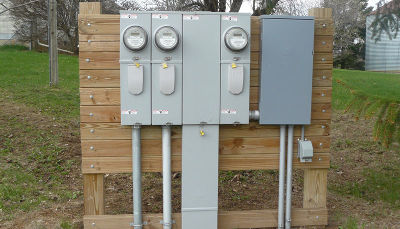 Comed has replaced the slab ground transformer supplying power for 3 residences. New underground service lines replace the old ones.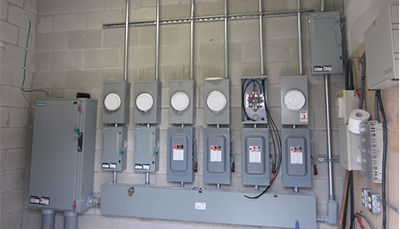 Service and disconnects in an offices building, serving the roof top 6 AC units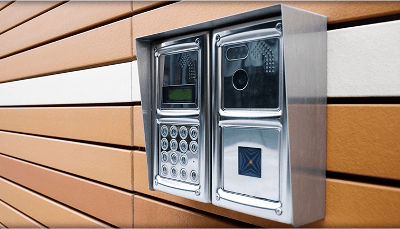 High-school, access to the labs corridor is made through keypad access or if rings, the person can be viewed in each lab classroom and access is possible granted from each lab classroom.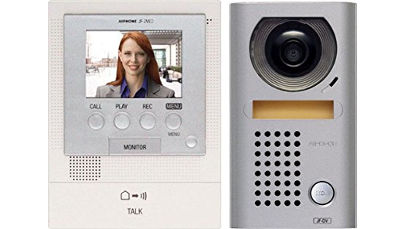 Audio/video communication with keyless entry system. Available for residential single or multiple families buildings, or commercials, including rear access for delivery.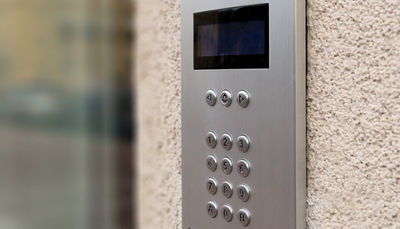 Audio/video communication with keypad entry system.Available for multi occupational buildings.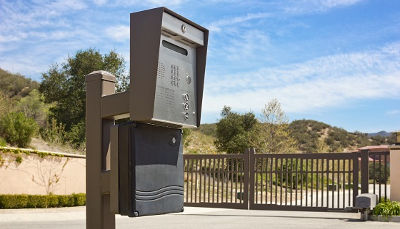 Residential, commercial or industrial plant access gate system with audio, keypad and keyless combination system.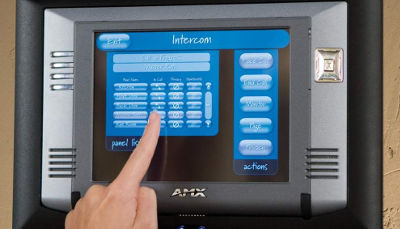 Waterproof digital intercom system audio/video, keyless entry and keypad combinations are available.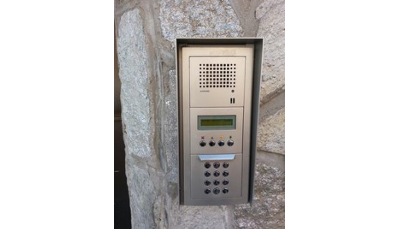 This is the classic waterproof intercom panel that some manufacturers have discontinued production. We still have them in stock, for repairs, replace or new installation.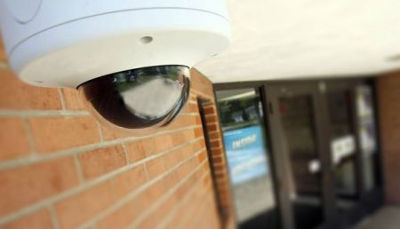 Newly school entrance dome camera added, in addition to keypad access camera next to the entrance door, for a better view when space is crowded.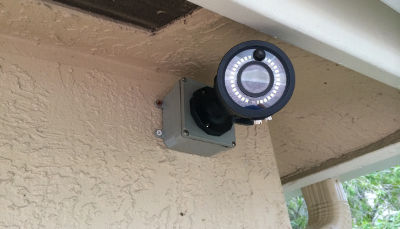 Camera with warm movement sensor to record when senses movements only. Save energy and your storage capacity.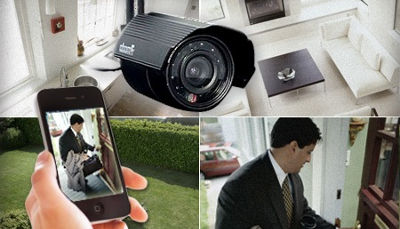 Newly Lorex camera systems with its own app for androids and iphones, receive in real time images from entry door only or any other camera from the system.
We can install a large variety of hidden cameras to cover your front/side or back yard, ground or high level, without intriguing any neighbors privacy, for your own security.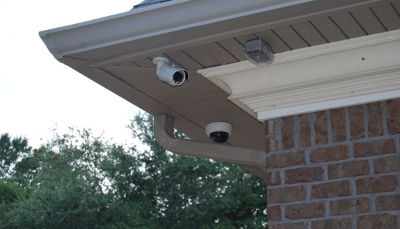 Combination of directional camera to limit surveillance along neighbors fence and dome camera for the front yard.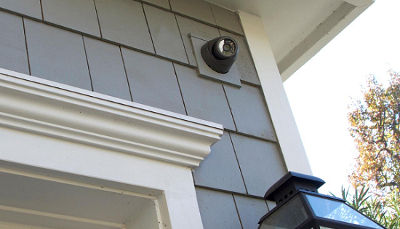 Usually, a high resolution camera right above front entrance door, keep you safe more than you might think.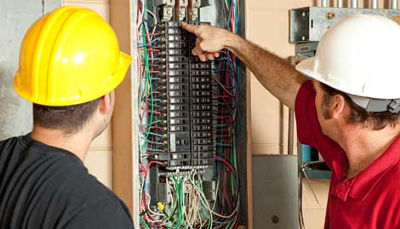 Turning breaker one by one to verify with the directory label on front cover.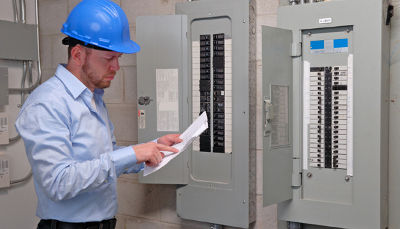 Power panel and lighting panel is verified for directories accuracy.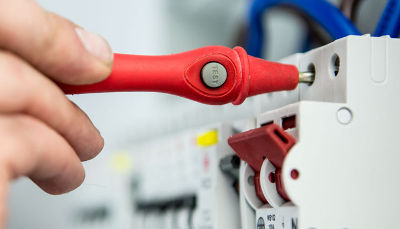 Automation lighting contact have voltage verified.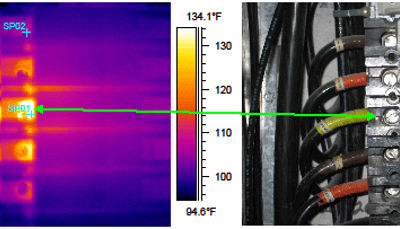 Inspection with a thermo-visual camera reveals a loose contact point.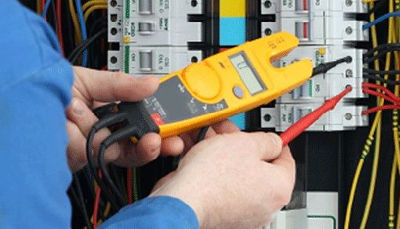 Inspecting 240V circuit contactor breaker.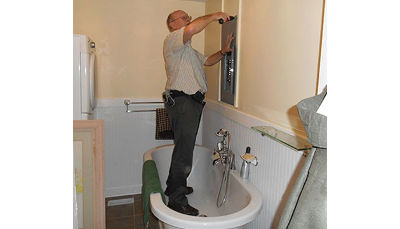 This is an electrician/inspector nightmare. In Chicago, this is one of the Code violation.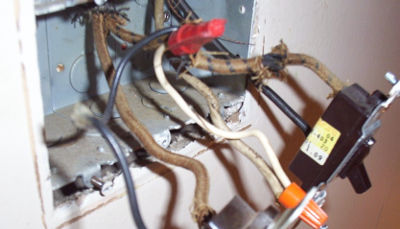 Old cloth insulation of these wires is the main request to replace them. This insulation doesn't resist to high temperature provided by a dimmer.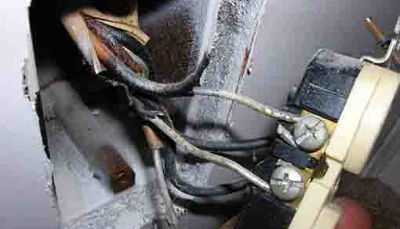 Old cloth insulation damaged due to high temperature. This receptacle was used to plug in space heater.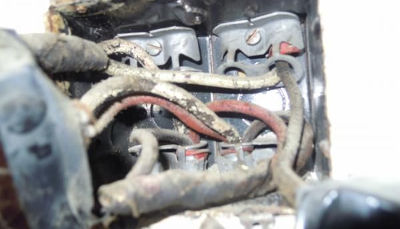 Cloth insulated wires, the main fire hazard in any home or commercial.
Unprofessional installation damaged wiring insulation. Burned wires shall be replaced the entire lengths.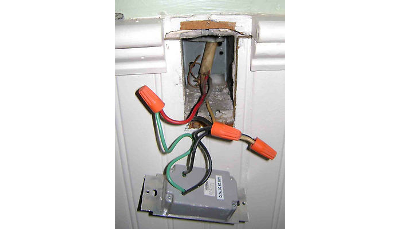 Dimmers create a lot of heat in its box and old wiring have insulation rated less than 75 degrees that can be easily damaged.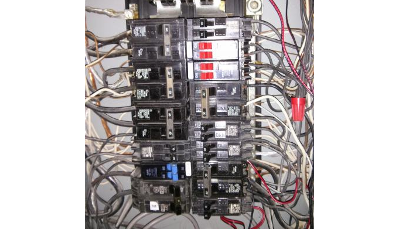 Obsolete Electrical Panel. Code violation. This is the name said by any inspector or professional grade electrician. Single breaker position with 2 toggle, are called in Chicago, "cheaters" and are not allowed in this city.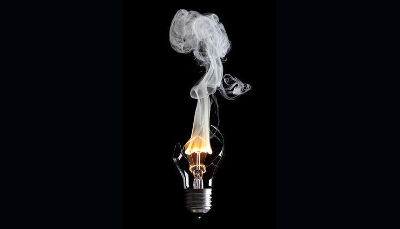 This type of light bulb is going, going, gone. The newly LED light bulb doesn't create so many troubleshootings like incandescent ones.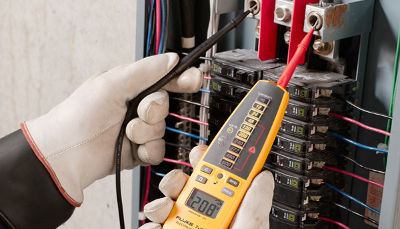 In case of power outage or partial outage we first check up voltage in the panel.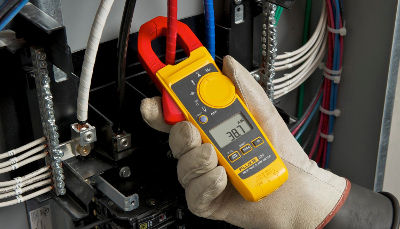 In case of breaker tripping or fuse blown out we first check up amps in the panel.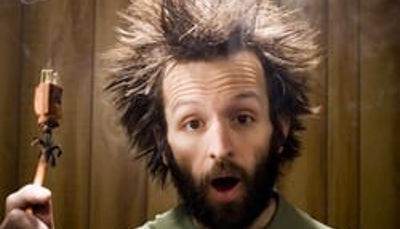 Another blown up fuse scenario is when you unplug a cord by the cord too many times.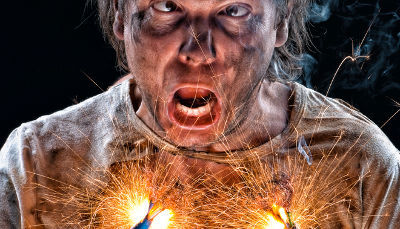 Another troubleshooting scenario is happening in DIY projects, when you try to do something electrical. This is the side effect of DIY.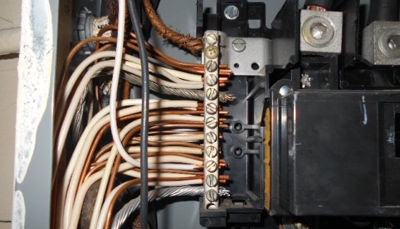 Bare wires need to be connected to a grounding buss bar. This connection, might create some harmonic currents in neutrals. That might turn on smoke detectors, printers or other sensitive electronics.
PO Box 411026, Chicago, IL 60641
833-467-9473
833-4MR-WIRE
Your message has been sent. Thank you!